Interna
Here you can reach our virtual school building with your login.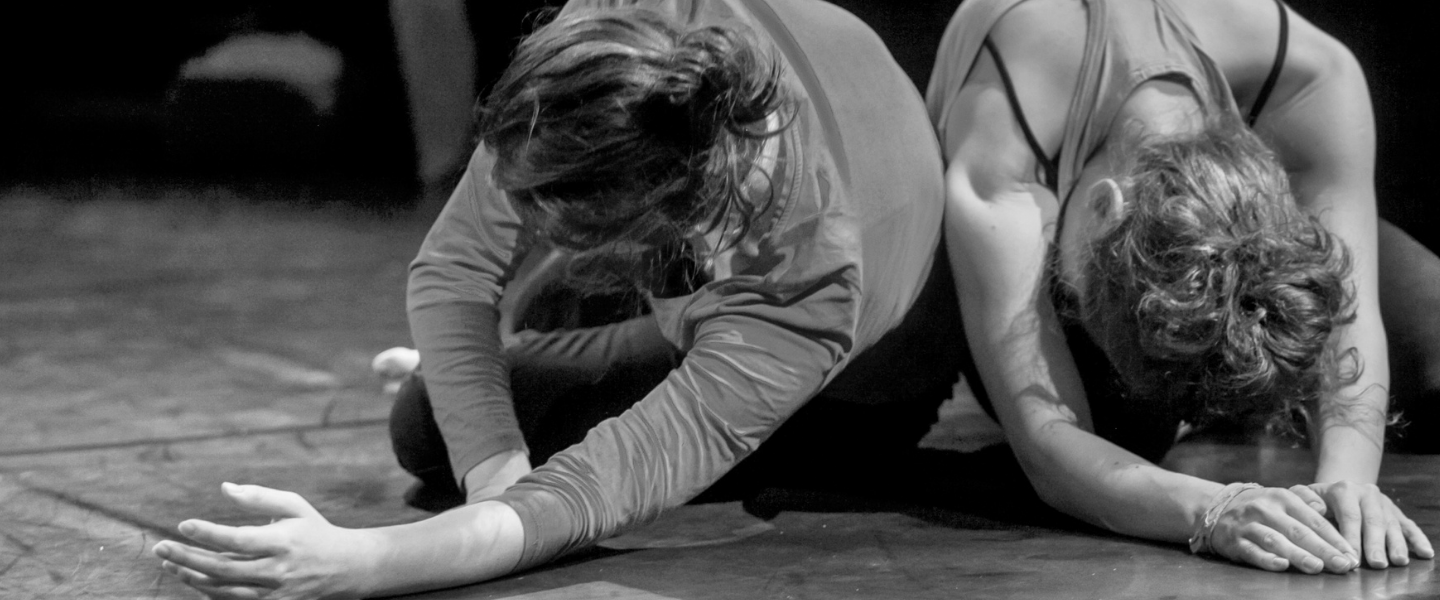 Our monthly newsletters
We publish newsletters on a monthly base for you to stay up to date with us.
September 2021
You have been interested in our course some time ago or just recently. That is why you are receiving this newsletter.
We are now in the process of expanding the courses offered under the ZOE SCHOOL umbrella. Thus, we now offer different course formats: the Specialized Continuing Education Courses, the Crash Courses and the Associated Courses for students at ZOE SCHOOL.
Specialized Further Education Courses  are a combination of courses from the course and last approximately 200 to 400 hours. They address people who are already working as dance therapists or educators, psychologists, psychotherapists or other helping professionals who want to integrate dance therapy aspects into their work.
If you want to do the whole course at a later date, we will credit you for part of the courses you have taken in the Specialized Continuing Education. The duration is two years.
Crash Courses  are short forms of the existing courses in the training course and last between 10 and 20 hours. You will get an insight and develop skills from the courses in the course in a short period of time.
Associated Courses  are courses offered by the Y Harkness Center for Dance Movement Therapy in New York. They are online courses on specific topics such as dance therapy with the elderly or with dementia, dance therapy and social change, dance therapy and neurobiology, a critical review, etc. These courses are available to ZOE SCHOOL students as free electives with an expense fee.
In addition, two info-videos on courses or topics in the course have now been created. PLease take note, that they  only are available in German at the moment. You can find them  on our website.
If you want to start studying Art Therapy Movement and Dance Therapy with us at ZOE SCHOOL, please remember that the entrance exams will only be held on October 9, 21, November 27, 21 and January 15, 22. We need the dossier for admission at least 10 days before these dates.
You can find the dates for the information evenings here. Please take note that the next information evening will be on September 17th 2021
Now I wish you wonderful autumn days and greet you kindly
Brigitte Züger
October/ November 21
Newsletter October / November 21
The topic of this newsletter: Dance Movement Therapy and Spirituality
Dear Visitor
I am often asked what place spirituality has in the ZOE SCHOOL FOR DANCE MOVEMENT THERPY course. This is a very good and also important question. First a statement from me personally: Spirituality is resident as a vibration in each of our cells, so it is deeply rooted in our being. In this newsletter I would like to speak primarily of spiritual attitude and spiritual experience.
From my point of view spirituality does not know any dualization e.g. of body and mind/spirituality: a spiritual attitude overcomes this and knows neither judgements nor condemnations. This spiritual attitude promotes the deep experience and insight into things in themselves or the experiential knowledge of the essence of things. From this flows the experience of "more than what our external senses can grasp." This awakens intuition and inner wisdom and leads into the absolute presence of all that is.
In the ZOE SCHOOL you learn to observe your movement and subsequently the movement of your clientele as pure movement, to perceive it and to grasp it without judgement or condemnation. As you become familiar with this during the course, you will automatically approach the essence of experience and the "more than what our outer senses can grasp", which corresponds to a spiritual attitude. We also call this "the therapeutic intuition".
Here is another way of looking at the connection between dance therapy and spirituality: The body basically knows no duality. It expresses what is, whether pleasant, unpleasant, desired or undesired. "Pleasant", "unpleasant", "desired" or "undesired" originates from our dualizing interpretation. With each so-called negative interpretation we increasingly distance ourselves from our (body) experience, split off, create our shadows and dualize, which can lead to physical and psychological disorders.
We dance therapists therefore strive in the therapy process to dissolve this dualization by accompanying our clients on their way into the presentness of the body, of life and experience and thus into their vitality. Doesn't this sound like a growth process of mystics and sages or of really spiritual people?
To this end, I would like to quote a poem by Marion Woodman from her book, Coming Home to Myself:
"We can swing back and forth
Between opposites indefinitely
Better to stand
On the stillpoint
At the center where all is pure motion, pure live and fulfillment in spirit."
Both the dance therapist Anna Halprin and all the dance therapists who have developed the Authentic Movement method, also part of our curriculum, for many years, convey to us the depth of experienced movement. They have all encountered spiritual experience on this path and have found that this is the real path of healing.
So, in the course you are going on a journey that puts great emphasis on the spiritual attitude on the basis of academic-oriented knowledge. ZOE SCHOOL is also breaking new and significant ground in this regard.
If you want to start your studies with us next February, it is high time to take the entrance exam next November 27th. We need the admission dossier at least 10 days before this date. You can find more information and an explanatory brochure for the admission here.
Now I wish you beautiful late autumn days
Brigitte Züger, Headmaster
May 22
Newsletter May 2022
The topic of this newsletter: How do aspiring dance therapists learn intelligently and in relation to the body?
How do our students learn?
Why does ZOE SCHOOL focus on experiential learning?
What is experiential learning? How does it differ from self-awareness?
Dear Visitor
You became interested in our course some time ago or just recently and are thinking about becoming a dance therapist:in. That is why you are receiving this newsletter.
ZOE SCHOOL is all about experiential learning. It is fun, interesting and brings extraordinary learning effects.
In experience-based learning, the learning content in all movement courses is presented to you on a practical, movement-experiencing level. The presentation of the theory usually follows, after which you can compare your own experience of the experience with the theory through guided self-reflection: What did I experience and what of my experience did I find in the theory? What of the theory was missing from my experience? In the subsequent "doing and experiencing", the aspects experienced through the theory can then be explored and thus, in turn, be explored and integrated in movement with it. The advantage of this is that the students experience what it feels like to enter new territory, or when previously unknown things are acquired through moving experience.
Through experiential learning, both your senses and your body open up, you become awake, alive and curious. Your abilities are automatically expanded through curiosity.
There is a second way, it is called "theory-based learning". For this, a theory is presented, which is compared with the experiences already acquired through self-reflection on one's own actions or in life. This takes place at ZOE SCHOOL, for example, in the courses "Biography", "Mental Hygiene" and "Psychology": the theory invites to find personal examples to the theory and to reflect on the basis of the theory. Questions such as, "how would I look at or act on something now that I know the theory?", or, "what insights have I gained from the theory to make my reflections and actions easier and more helpful?" are asked for self-reflection.
One study has shown that experience-based learning significantly increases enjoyment. Not only that, but experiential learning increases the capacity for (verbal and nonverbal) empathy and the emotional intelligence of the learning therapist. We must not forget that these are central skills for a (dance) therapist.
Now, what is the difference between self-reflection and self-experience? Self-reflection is self-observation and questioning from a realistic-critical perspective. This questioning extends the self-experience, as it happens in the self-experience, to the self-reflection. Except that self-reflection brings extraordinary learning effects as described in the text above.
Do you know that you can also attend our courses as an external visitor? You will not only get an insight into our daily school life and get to know our students, but you will also experience what experience-based learning feels like. Take a look at our course program here.
If you would like a personal and free consultation with me, you can sign up for it via email here. We hold monthly info evenings, you can find the dates here,
Now I wish you wonderful early summer days and greet you kindly.
Brigitte Züger, Headmaster Translated with