Position of ZOE SCHOOL in the Swiss Educational System
ZOE SCHOOL is located in the Swiss education system at the level of professionally oriented continuing education or higher vocational education at the Bachelor's and Master's degree level.
With the international and academically oriented faculty we set several signs…
. offer a professional, solid education in theory and practice on a Bachelor and Master level.
fulfill all specifications, learning contents and examination requirements of OdA ARTECURA.
correspond to common international standards of existing European training offers in the field.
Graph Data on the national education system
Memberships and Recognitions
The course is recognized by OdA ARTECURA as a preparatory course in art therapy / movement and dance therapy. This means that ZOE SCHOOL is an officially recognized educational institute for the preparation of the Federal Higher Professional Examination in Art Therapy specializing in Movement and Dance Therapy, which fulfills all requirements and also offers them in the course.
More about OdA ARTECURA
The course is recognized and accredited by the EADMT/Eurpoean Association of Dance Movement Therapy, which means that we meet all the requirements of the EADMT Training Standards MA.
More about EADMT
ZOE SCHOOL is a member of IACAET/International Association for Creative Arts in Education and Therapy and accredited as an official educational institute.
More about IACAET
Do you need help? Please contact us: admin@zoeschool.ch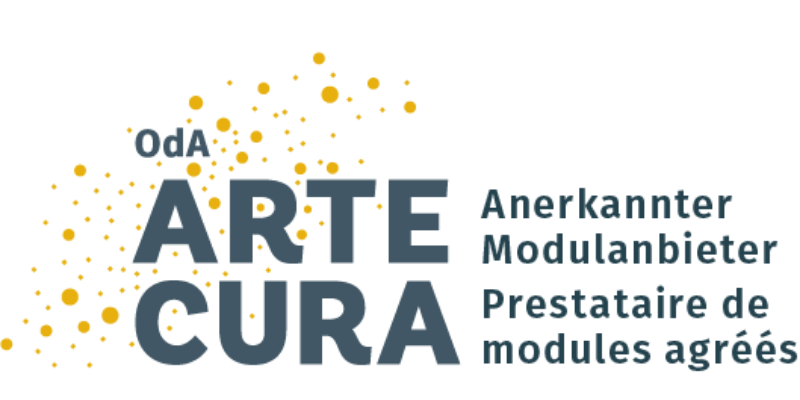 Specifications and commitment
Our specifications and our commitment
We are committed to fulfilling the requirements of OdA ARTECURA so that you can smoothly obtain admission to the Federal Higher Technical Examination.
Our courses therefore cover all learning content, learning time and module examinations of the 7 modules specified by OdA ARTECURA. That encompasses 1433 contact hours and 1735 hours of self-learning time, thus a total of 3168 hours. The hours are divided into 5 course phases and 31 courses in 8 semesters. The semesters last from January to June and from August to December.
This also includes the internship. We will provide you with the internship places.
The course is part-time. School takes place weekly on Friday, sometimes on Friday/Saturday and once a month on Friday/Saturday/Sunday. During the 8 semesters, there are 6 intensive seminars (4-6 days at a time). The recommended workload during the course is 60 %.
Visions
Our visions for the future of Dance Movement Therapy
Embedding in the future healthcare system in Switzerland
From a relevant perspective, the future healthcare system requires a high degree of self-efficacy. This includes self-awareness as a prerequisite for self-competence and, as a consequence, resilience. Dance therapy, as a basis for comprehensive self-competence, promotes the perception of movement (self-awareness), personal expression (communication) as well as, as a therapeutic factor, emotion regulation to a high degree.
Professionalism of future Dance Movement Therapists
We want future dance therapists trained by us to be characterized by a professionalism that corresponds to that of other professional groups trained at colleges and universities.
Dance therapists trained with us have adequate professional and personal competencies. In concrete terms, we understand this to mean that, on the basis of these competencies, you not only meet your clients in a professionally competent, ethical manner and in accordance with their individual needs, but you are also able to communicate in a professionally competent and cooperative manner with other helping professionals in the work team.
Evidence
An ever-growing body of research supports the effectiveness of dance therapy. This enables us to train dance therapists to work in an evidence-based or evidence-informed manner and thus to provide scientifically sound expertise for practice.
Values
Cooperation
Our course promotes cooperation through professional communication. We believe that cooperation between people in different fields of knowledge and in different roles is enriching and has a multiplicative effect on all persons that are involved.
Transparency
Transparency is important because …
transparency creates trust and promotes clarity.
transparency creates the atmosphere for smooth work.
transparency supports all participants in being correct and authentic.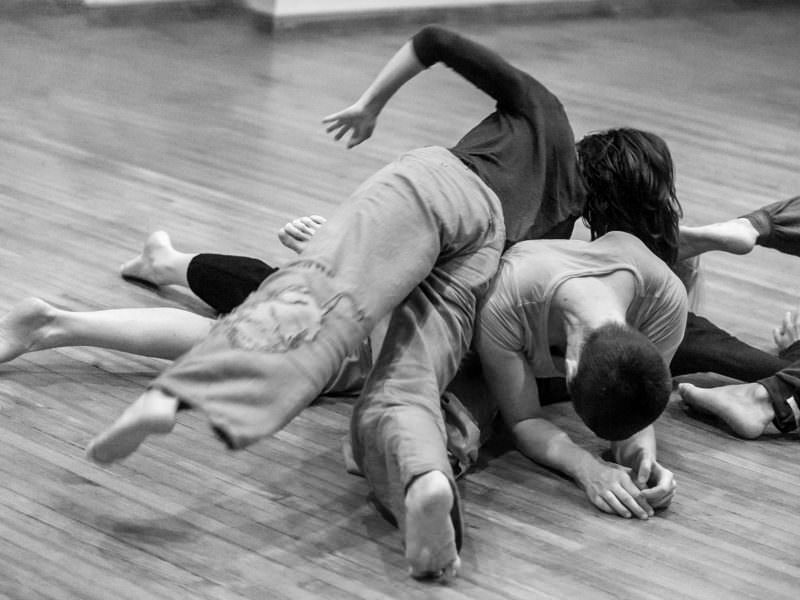 Learning organically
For this purpose, the course is structured and organized in a circular manner. Circular learning means that the learning content is processed several times, at different times and with constantly increasing complexity. Circular learning ensures that the learning spiral of perceiving, grasping, understanding, explaining, applying and reviewing what has been learned is run through several times.
Faculty are committed to developing and nurturing students' strengths, preferences, and interests. In this way, our students develop and strengthen their individual professionalism.
Contact teaching involves knowledge transfers on the one hand, and guided discussion and guided practice on the other hand. In this way, we ensure that the students integrate the knowledge according to their individual strengths, preferences and interests and they can thus also apply it in their everyday professional life.
We focus on experience-based learning: The knowledge gain arises from the interweaving of theory – experience/application – theory.
Visions
The course is structured to so it can fulfill our vision for learning: Students acquire knowledge interactively with the teachers and in relation to the demands of professional practice. They are supported by a faculty that advocates and implements multidimensional and holistic learning. The curricula ensures that learning takes place not only at the level of gaining knowledge, but also through experiencing and reflecting on what has been learned.
Staff office for evidence-based work
Evidence-informed work - the future in the Swiss healthcare system
ZOE SCHOOL maintains a staff office for ensuring evidence-based learning during the training. Accordingly, the assurance of evidence-informed practice for future Dance Movement Therapists (in Switzerland) is guaranteed.
Goals and titles
We guarantee you a smooth process up to the «Eidg. höhere Fachprüfung» (Advanced Federal Examination)
The goal of the course is the solid but also individual preparation for access to the Federal Higher Professional Examination. On this way you will obtain two intermediate titles at ZOE SCHOOL according to the requirements of OdA ARTECURA:
The title after the 2nd phase of the course:
Completion Basic Level II ZOE SCHOOL
The title after the 4th phase of the course:
Completion Upper Level I ZOE SCHOOL
Please note that these titles are not relevant for employment as a Dance Movement Therapist nor for the approval of the health insurance.
The Course at a Glance
The ZOE SCOOL course is divided into 5 course phases, which include a total of 35 courses.
Basic Level I Personal Learning World
– Self Reflection/Embodied Anatomy
– Salutogenesis/Psycho-hygiene
Self Reflection/Embodied Anatomy
Salutogenesis/Psycho-hygiene
Biography and Developmental Psychology
Psychology: Learning and Creative Psychology
Basic Pedagogical Attitudes and Concepts
Norms and Values in Education
Social and Special EducationHistory of Dance Movement Therapy linked to the
History of Dance and the Currents in Psychotherapy
Imagination-Improvisation-Interaction
Total 249 hours contact time in semester 1.& 2
Basic Level II Expanded Learning World
Communication Psychology and Models
Communication (1st part)
Philosophy-Sociology-Demography-Other Cultures and Religions
Group Work
Embodiment-Communication-Common Factors
Artistic Inquiry
Total 207 contact hours in semester 2 & 3
Middle Level: Medical Learning World
Basics of Anatomy and Physiology
Basic Disorders and Diseases, Inter-professional Cooperationt
Psychosomatics-Psychopathology-Psychiatry
Advanced Psychopathology
Emergencies
Total 167.5 contact hours semenster 2 to 4
Upper Level I Dance Movement Therapy Learning World
Ritual-Dance Rituals-Ritualisation in Dance Movement Thera-py
Laban/Bartenieff Movement System (LBMS)
Authentic Movement / Other Methods
Research in Practice
The Marian Chace Method / Group
Mobility Gradient (with pre- and perinatal development))
Body Image
Kestenberg Movement Profile (KMP)
Total 570 contact hours in semester 4 & 5
Upper Level II Business Learning World
Concept Development
Internship
Case Study
Communication (2nd part)
Professional Ethics
Learning Group (Supervision and Introduction to being a Supervisor)
Organisation and Operational Management
Health Economics
Total 407 contact hours in semester 5 & 8
Costs and Financing
The cost
for the entrance examination: CHF 300.-

for the whole course: CHF 42'400.- (incl. costs for all 7 module examinations)

Examination registration fee/CHF 50.- for each module examination
Tuition fees can be paid per semester (CHF 5300/semester) or per month (CHF 1100/month).
In the case of a susceptible exam repetition, the entire exam fees will be charged. Please ask us about the costs
for a possible crediting of external learning achievements: CHF 100.- to CHF 300.-

for a possible equivalence check: the costs will be invoiced directly by OdA ARTECURA

for individual modules:  contact us 

For individual courses: see below «Courses»

for Crash Courses, Associated Courses and Specialized Training 

here
SUBJECT FINANCING:
If you have passed the Federal Advanced Federal Diploma Examination, you can request the so-called subject financing from the Federal Government and receive approx. 25 % up to CHF 10'050.- back.
More Information  here
Note that if you complete the Higher Professional Examination, you can apply for approximately CHF 10'000 from the federal government for training fees.
ZOE SCHOOL FOR DANCE MOVEMENT THERAPY is not able to give scholarships, if you have any questions about financing please  contact us 
ZOE SCHOOL FOR DANCE MOVEMENT THERAPY is a non-profit organization: Any financial surpluses go into a fund to support single parent students and students from third world countries.
Our courses as an Opportunity for Further Education